On their website, the founder of Nannette de Gaspé is described as the embodiment of the modern woman. Sounds like me!
The Uplift Revealed collection that I tested for the bust and buttocks areas promises to restore firmness, suppleness and bounce in these beautiful areas.
No need to tell you, I was filled with excitement as I opened the pretty boxes! In each box, I found small packages where my infusers could be found. This is a fairly expensive product, so at every step I felt like I was handling 24K gold papers.
The infusers are easy to use, soft to the touch, but even if they are comfortable, I did not know how to use them. Thankfully, the product's website helped me a lot. The infusers sticked well and we can go about our day without worries.
The Uplift Revealed collection features a soft and luxurious dry-printed techstile. It's like a thin sticker that spreads miracle products. We keep it on for at least an hour and then we start again the next day.
This should help to reshape the contours of the bust and buttocks and accentuate your feminine features for more sculpted curves with a lifting effect.
I did everything as they asked; six days for busts, eight days for buttocks and then, in both cases, there are leftover infusers to maintain results.
What I liked: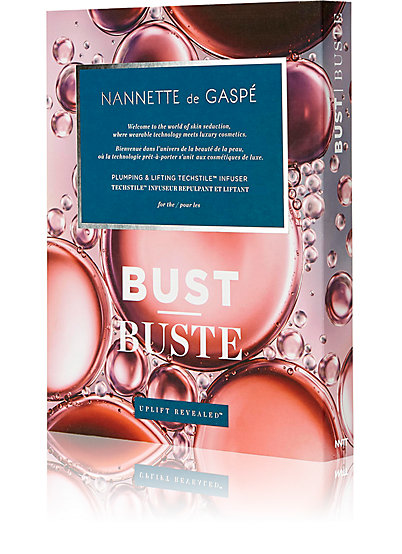 The texture, the ease of use (especially the bust infusers, not so much the buttocks). It's comfortable.
What I did NOT like:
For breasts, it is suggested to keep each pair of infusers to use twice. Sorry but, they do not stick after the first use! So surely, this has to make a difference in the outcome. It's also a bit of a heavy ritual for me; six to eight days, one hour a day, then repeat for two or three weeks ...
Did I see a difference: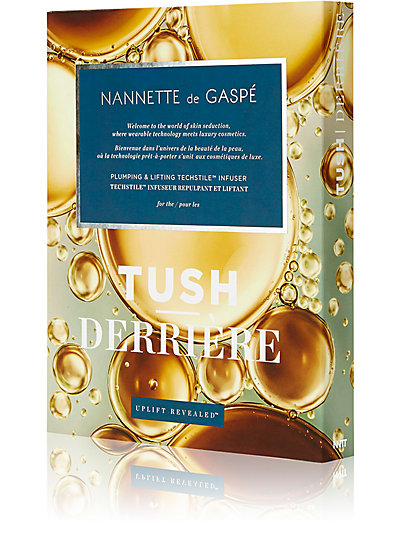 I think for the busts, yes, I felt my breasts were more round, and I saw a small lifting effect, but I must admit that I am rather lucky when it comes to my busts: it's not my worst area... (Our relationship starts here, so you will understand that I did not take before and after pictures for you, but it will come!)
For the buttocks:
I think I would have needed a larger format. I had the impression that the size of the infusers was not large enough for the area
My verdict:
A comfortable luxury product that worked for me very well in one of the two areas. I would be curious to try other products from this brand because I find the technology very interesting! I think if one of the zones is heavier than the other (in my case, the buttocks), it does not work miracles, at least not for me!