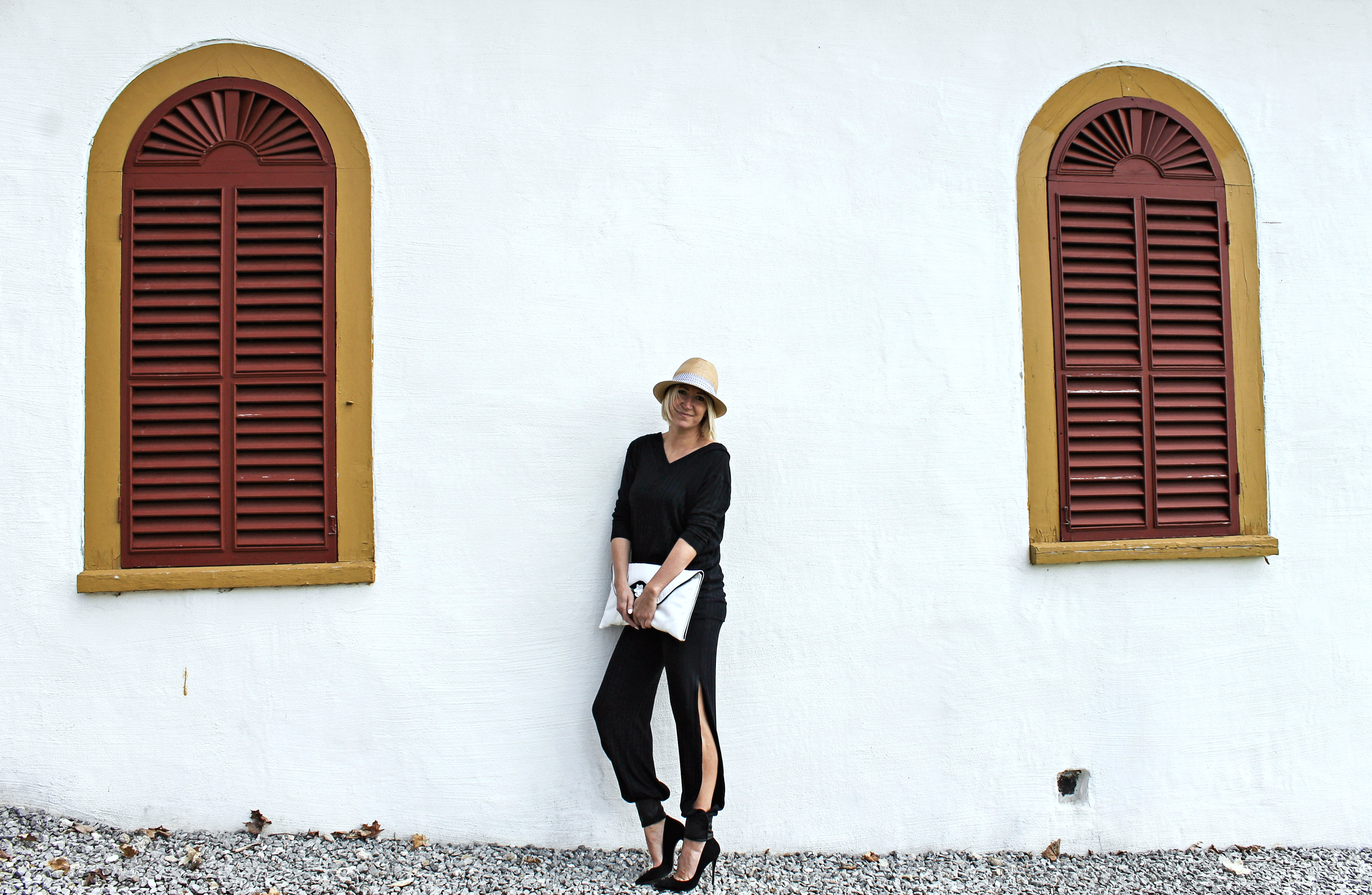 Jax N Joe designer, Gabrielle Desgagné.
Do you ever find yourself staring into a closet full of clothes while feeling like you have nothing to wear? Most of us own too many clothing items to count, yet struggle to coordinate an outfit that's appropriate for our everyday lives. You know, the one that involves going to work, driving the kids to event after event, some social time, and running everyday errands like grocery shopping.
As we head into the new season, it's a great time to invest in quality items that actually work for your everyday life and that make you feel good. Enter Jax N Joe.
Jax N Joe designer, Gabrielle Desgagné.
Finding comfortable items that work for your lifestyle can be tough. Fortunately, Gabrielle Desgagné understands. The head designer behind Quebec-based brand Jax N Joe has no formal design training, but understands that women want to feel beautiful and confident in a style that doesn't sacrifice comfort. Since 2012, she has been designing with the intention of creating clothes that can have several lives and that work in a variety of settings. At her studio in Quebec, she meets with women regularly to create made-to-measure items that suit their lifestyles and needs.
Her Spring/Summer collection is full of pieces that can take you from work to happy hour, and that's exactly why I love it. I chatted with Desgagné to learn more about her design philosophy and IT summer items. Here's what she had to say:
On her design philosophy
Jax N Joe designer, Gabrielle Desgagné.
Jax N Joe is first and foremost about comfort. That's really the first thing I have in mind when I design. The line is for working women, but it's also for the woman who has kids and who enjoys Happy Hour. When I design clothes, what I try to do is to create a style that can have multiple lives and that can be worn in multiple settings. If you're a busy woman, you need clothes that can take you everywhere.
On what makes her clothes unique
I work a lot with materials that are stretchy and comfortable. I love to work with lace, which is probably one of my signatures and I also work with genuine leather. A lot of my creations have genuine leather detailing and that adds a touch of chic to your everyday wear. The materials really give that extra touch of sophistication to my designs.
On where she finds design inspiration
Jax N Joe designer, Gabrielle Desgagné.
I travel a lot to the Bahamas and the colours over there really inspire me for my summer collections. In the winter, well I'm a girl from Saguenay and you'll see it in my designs. I love chunky sweaters and comfort, and it's my hometown that inspires that.
On why she creates made-to-measure
Everytime I go shopping, I feel like I would want to change something about the clothes I try on. We all have different body types, so when I design made-to-measure I can adapt my designs to the wants and needs of my clients.
On her IT item
The Orchid blouse has been very popular! It comes in a bleu lace and has a front bow. I dressed Montreal comedienne Julie Ringuette in it and since then I have been selling them really fast. The front bow really makes a big statement that is super chic for the summer.
On the Jax N Joe name
Jax N Joe is the name of my two sons: Jaxxon and Jordan. I always said that If I started a business one day, I would name it after my two kids.