Women across Canada are kicking butt in the workforce, all while maintaining their cool and doing the things in life they enjoy. "Monday Motivation: How she does it" is a news series where we profile notable women working in various fields to find out how they juggle work-life, balance. For this installment, we chatted with Natalie McLennan - A yoga teacher and spinning instructor at the Victoria Park Health Club in Montreal.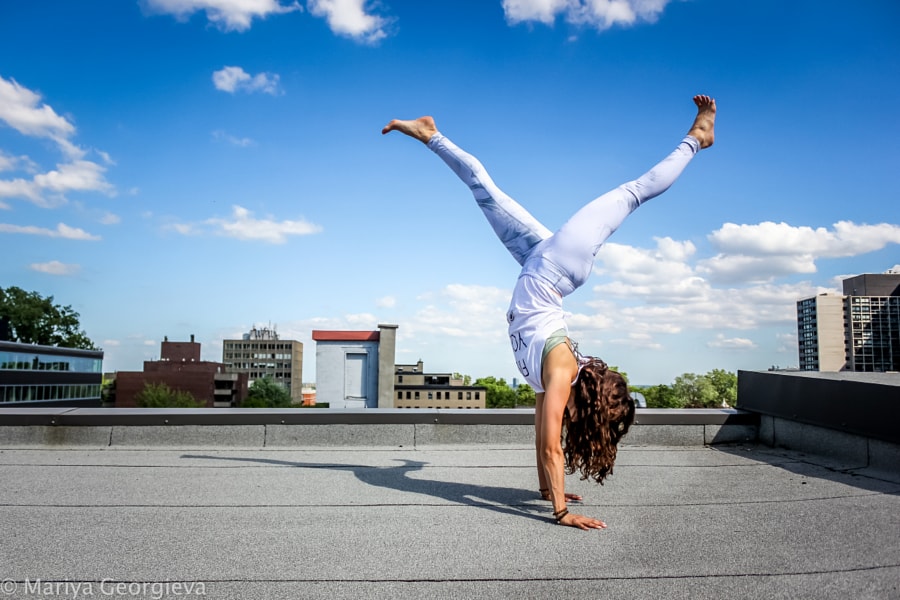 In a nutshell, can you describe what you do?
I am the team leader of the yoga program and I'm a senior teacher in the spin program at Victoria Park Health Club in Westmount. In a nutshell, what I do is I help people find ways to become and feel more energized, more peaceful, more connected, and I support their health and wellness journeys. I'm very grateful to have the career that I do. I find it really fulfilling and really inspiring.
So what does a typical day look like for you starting from the moment you wake up?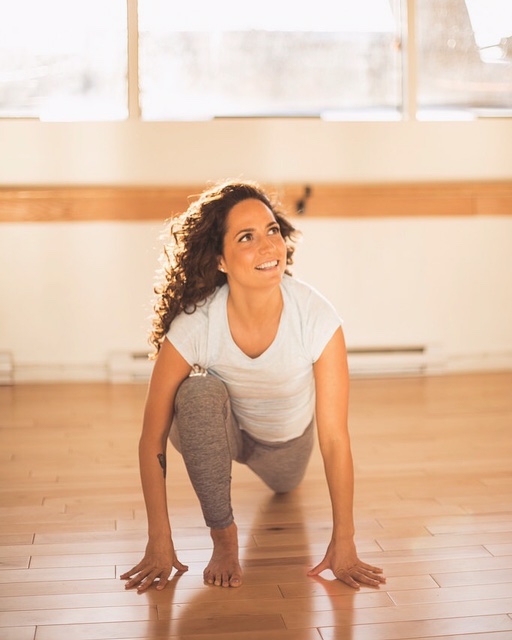 A typical day usually involves teaching a combination of three to four yoga or spinning classes. In addition to that, I do my best to always carve out some time for my own wellness. I think that's really important for me because I believe in authenticity. So in order for me to project the idea of living a healthy and balanced life, I need to embody that first. That varies on any given day. I love high intensity workouts. I work with Val Desjardins, my personal trainer, a couple of times a week. I also love to do barre classes at Victoria Park, and of course, yoga. I always make sure I get on my yoga mat three to four times a week. Then, a typical day is always going to involve healthy food prep, keeping up on my daily communications, social media, and emails. Also, just as importantly, I reach out to my friends and family and stay connected to how they are doing, and make plans for the future with them.
You've had an interesting journey to get to where you are today. Would you like to share how you've arrived at this point in your life?
Yes, absolutely! I had a difficult upbringing and then in my late teens and early twenties, I got really involved with drugs. I was working in the sex industry and basically doing all the wrong things, and hoping to feel all the right things. I was always striving to feel better, but to heal myself, I just took the completely wrong path to get there at the time. To the point where I really reached a breaking point. My health was suffering, my mom's health was suffering as she was diagnosed with cancer, and it was in that moment that I decided to really make some big changes in my life, and I started on my yoga mat. I found a studio and a community that I really liked and connected with, and started doing yoga every day. It was a slow process, but through daily yoga practice and then transitioning also into fitness, healthy food choices and healthy relationships; I went from being really sick to being really healthy.
So it sounds like fitness and health helped you overcome a lot of challenges in your life?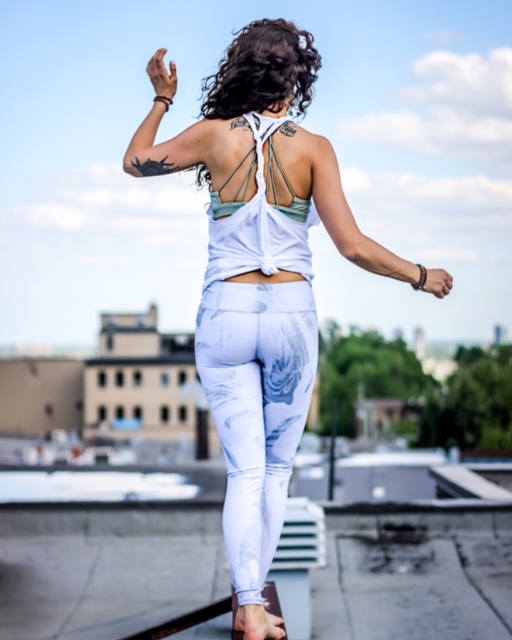 100 percent! Yoga, fitness and wellness was the most healing and empowering path for me, to go from where I was to where I am.
Today, do you ever feel like you have trouble juggling work-life, balance?
I do have my moments where I feel finding the balance between what is work and what is life and where those two things are separate and when they are blended. In some ways, my career is my lifestyle, so it's in that place where I sometimes get confused and fall short. Because i'm in a building phase of my life and I'm growing my career and really focusing on that aspect of my life.
How do you overcome these challenges?
I'll take a day away from my devices. So, I'll just put my phone and my work emails away, and just focus my mind on something that's going on right now instead of what will happen in the future, and I find that really helpful.
And besides fitness are there any other ways that you like to unwind?
I love going to the spa! We have a great spa at Victoria Park and one of my good friends is the owner of Spa St-James at the Ritz Carlton, so i'll jump between those two places and go get a massage or a facial. I find that little bit of pampering really nice. Also, I love food (laughs)! I love to explore new restaurants and we're just gearing up for spring and summer in Montreal, which is such an exciting time to sit outside, get outside, and reconnect with friends over a meal.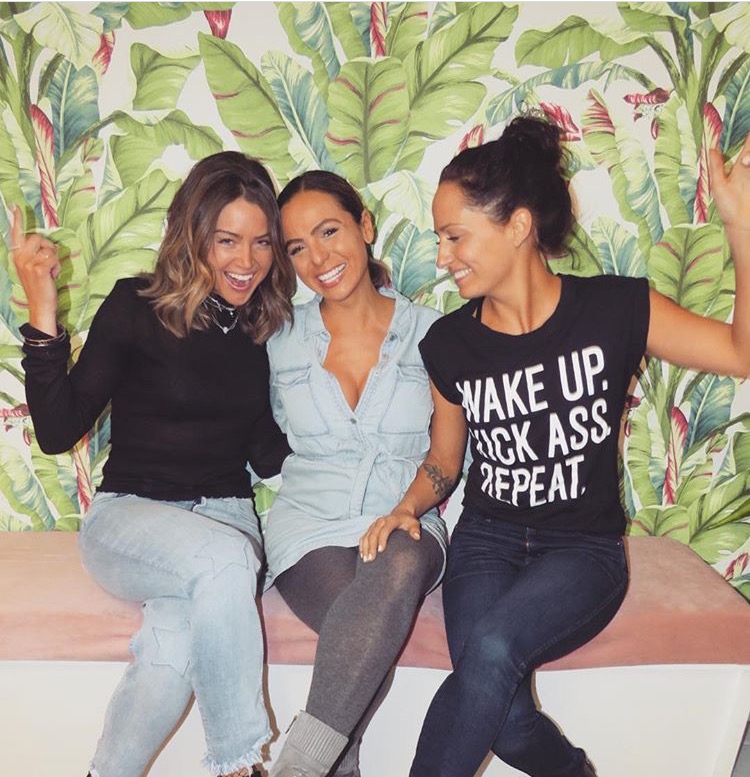 Choose one: wine or cocktails?
I have to choose (laughs)?! I love red wine, so I think if i had to choose I would go for a big glass of red wine.
What is the best advice you have ever received?
The advice I received as a teenager when I was figuring out what my life would be and look like was do what you love and the rest will follow. That always stuck with me and I didn't figure out what I loved until I was late in my twenties, which is when I found my real passion. So my word of advice to others would be to keep looking for it and to be patient until you find the thing that doesn't feel like work.
How do you define success?
I feel successful when I'm making choices that align with my beliefs. So for me, it's not about what my income looks like, what my car looks like, and it's not what my house looks like. I love to be surrounded by caring people and beautiful things, but none of it makes sense if i'm not living true to my values.
Is there anything else you would like to share?
I would love to share my biggest wellness tip! I have two of them: Drink at least two liters of water a day and take five minutes a day where you are not on your phone. Alternatively, there's an app that I use called Headspace. It's a meditation app and it's free to download, and it teaches you a very basic style of meditation. Whether you're into yoga or into fitness, I think the best thing we can do everyday is to take five minutes to do breathing exercises. It helps me get connected to myself and set the landscape of my mind to go into my day with clarity and intention.

Do you know someone we should feature in this segment? Send an email to [email protected]