This month, a short film by Canadian denim brand Yoga Jeans along with CriMo Media officially launched where several celebrity women share their thoughts on what being a woman means to them.
Personalities of the likes of Canadian fashion blogger Lolitta Dandoy, Canadian TV and radio personality Sonia Benezra, as well as our fearless leader Isabelle Racicot, talk about beauty standards, how they feel confident in their skin and offer their best life advice for women. What's more, the short film is lead by yoga master David Sye, offering a unique male perspective to the initiative.
The short film dubbed Straight Talk Curves Ahead is packed with great advice and stories that will get you thinking, laughing and might even make you shed a tear. Here's some stellar insight from the video that really stood out to me from some of Montreal's most successful women. Be sure to watch the whole video for more advice like this:
Isabelle Racicot on confidence
Confidence that comes from what you've done and how you make people feel around you is so much greater, lasts longer and really makes a difference. As opposed to social media that will last, what? 24 hours?
Camille DG on women working together
Women, when they choose to work together are so strong! I think that is something that we need to teach the new generation; not to stop, to work together and to help each other. If everybody rises, you are way stronger than when you work against one another.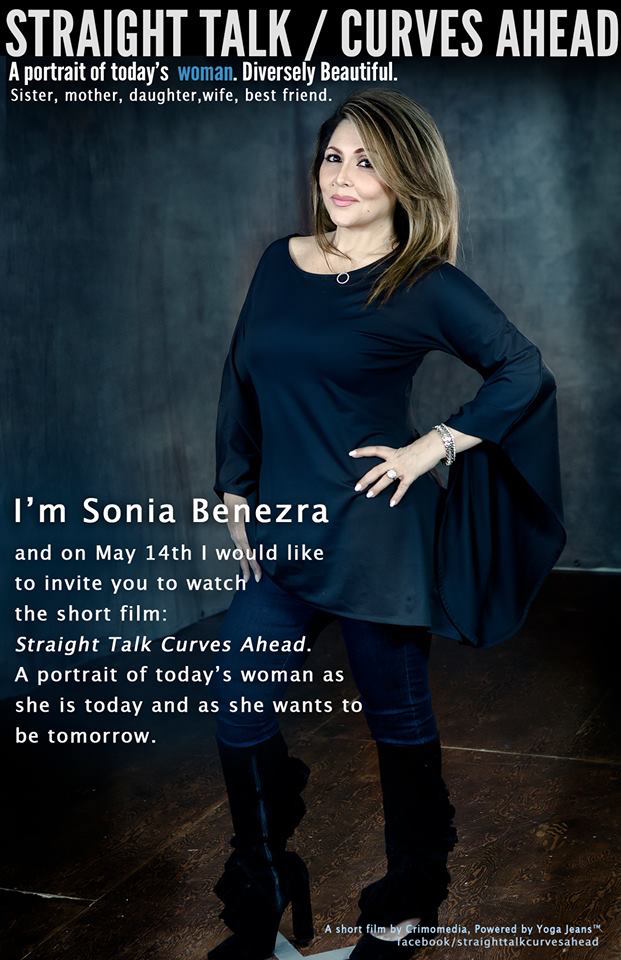 Sonia Benezra on being seen
One of the greatest moments in my career was an interview with Leonard Cohen at a very hard time in my life. There I am asking him all the questions I had intended to ask him and the interview was going really really well. And as my cameraman changed the tape, Leonard Cohen put his hand on my knee and he said "I feel your pain". I thought that nobody saw it, but he saw me. I finished the interview and he walked me to the elevator and he kissed me on the forehead, and he said "this too shall pass". I will never in my life forget that because when somebody tells you "I see you", that is the most important thing that you can say to somebody else. I see you.
Lolitta Dandoy on social media
If I can give advice or just tell girls about how social media affects them, try to look at things knowing that nothing is as perfect as what you see in those images.
Shirley Theroux on the worst thing a woman can do
The worst thing and a woman's worst enemy is trying to be somebody else, but yourself.