What's synonymous with summer? Summer vacation season, of course! Whether you already have a vacation booked (Vegas here I come!) or are just getting around to updating your passport, you'll definitely need to pack some swimwear options.
If you're going for a beach weekend or to an exotic international destination, these vacation ready outfit ideas will keep you covered both beach and pool side. Swimwear has come a long way since our mothers wore their itsy bitsy bikinis, so opt for the bathing suit option that you feel best in. From chic one-piece options, to tankinis and bikinis, you can definitely find swimwear that works for you.
Most importantly, be sure to have all the right accessories on hand like sunglasses and a hat to keep you safe from the sun and to enjoy hot summer days in style. To get you started, here are some vacation ready outfit ideas:
Chic at the beach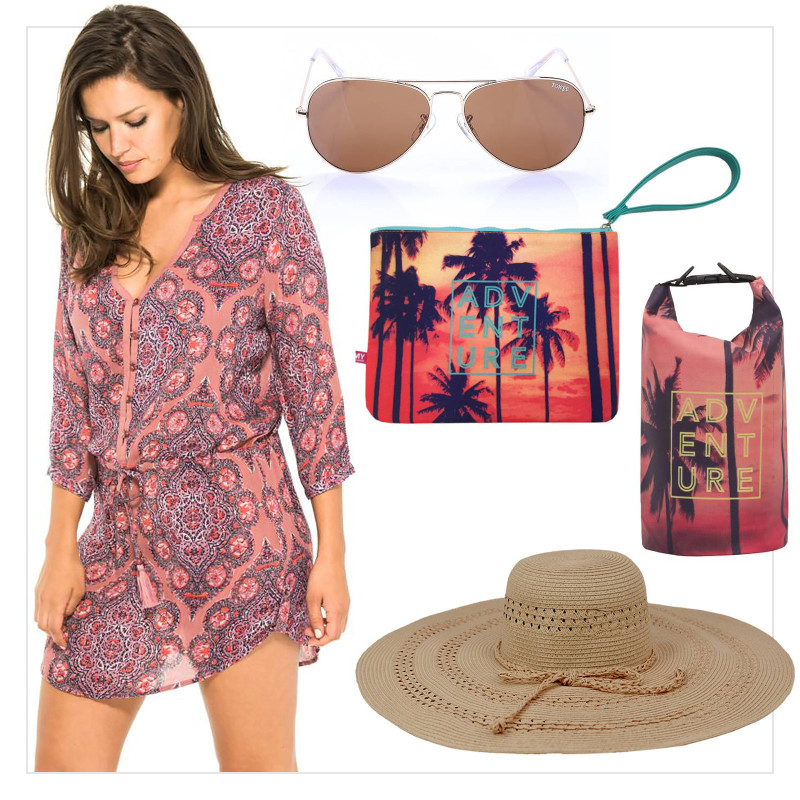 A long beach day requires more than just a good swimsuit, especially when travelling with kids or as a couple. This chic boho cover-up tunic is the perfect beach accessory for all your summer needs. Pair it with the matching Serendipity bikini or any other swimsuit option of your choice for a stunning vacation look. Hit the beach with your ipod, camera and a good book thanks to your dry bag that will protect your tech accessories from water and sand, while the waterproof bikini bag will keep your swimsuit secure. Finally, don't forget your sunglasses or sun hat to keep you well protected from the sun all day long.
Flirty and fun for poolside chilling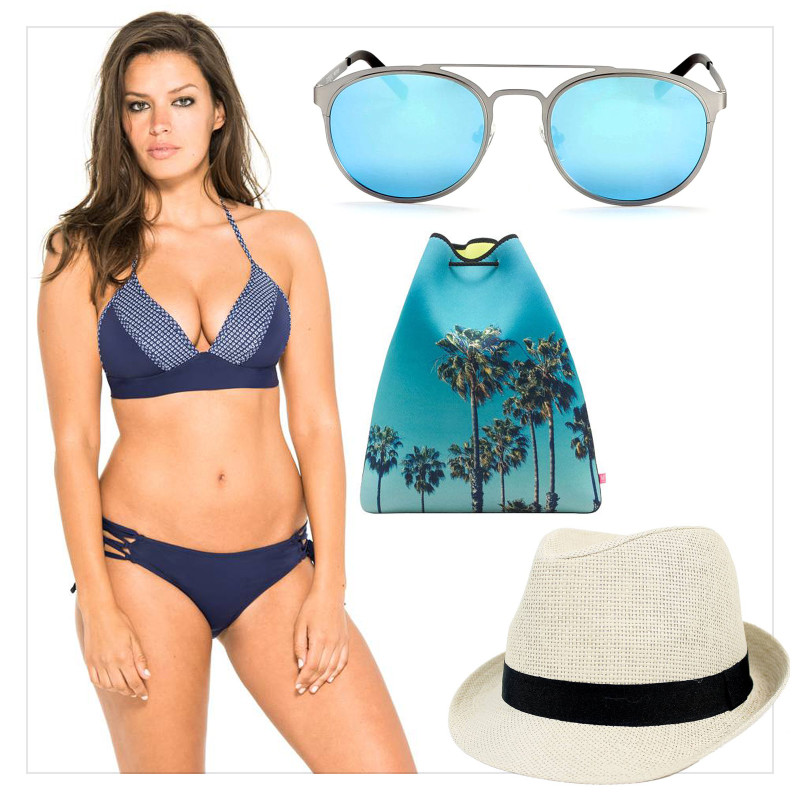 For a fun day by the pool, opt for a form fitting halter bikini top in flirty navy and pair it with a regular rise bikini bottom with adjustable side strings. Once again, you'll need a bag to carry all of your pool day essentials and this carry-all bag with earbud case and two water resistant pouches is the perfect poolside option. Complete your look, with some summer accessories like this like with this straw fedora and these sunglasses with blue coloured shades for an on-trend vacation look.